Drake ft. 21 Savage & Project Pat - Knife Talk (Official Video)
музыкальные видеоклипы / иностранные видеоклипы  5 ноября 2021  56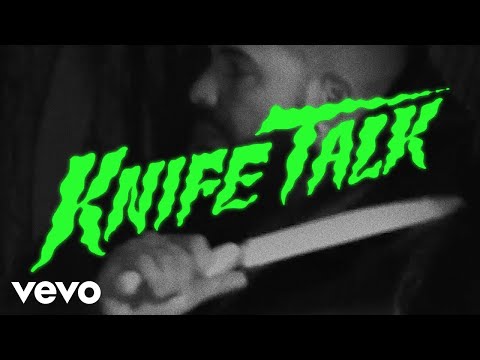 'Certified Lover Boy' out now:
https://Drake.lnk.to/clbVD
Connect with Drake:
https://instagram.com/champagnepapi
https://facebook.com/drake
https://twitter.com/drake
https://www.drakeofficial.com
Director: Pablo Rochat
Creative Director: Fabio Benedetto
Executive Producers: Sam Canter, Christian Sutton, Jack Begert
Producer: Claire Collins
VFX Supervisor: Jonah Gabriel
Editor: Neal Farmer
Production Company: Psycho Films
Producer: Farah Idrees
Director of Photography: Ayinde Anderson
Production Designer: Eric Hersey
1st AD: Erik Mateo
ATL CREW:
DP: Jabriel McIntosh
Gaffer/Grip: Brandon Peterson
VFX & Animation: Real Good Studio
Lead Animators: Tina Nawrocki, Joseph Coleman
Lead Compositor: Tighe Rzankowski
Machine Learning: Mackenzie Katz, Wav2Lip Team
Consulting Producer: Rodney Cruz Pizarro
Archival Coordinators: Ashley Minyard, Rosa Palmeri
Title Design: Leandro Senna
Opening scene: Candace Hilligoss in "Carnival of Souls"
Clip from "Lo Strangolatore di Vienna" courtesy of Movietime srl
Animations: "Betty Boop Snow White", "Bimbo's Initiation" courtesy of Fleischer Studios and Paramount. "Mighty Mouse: Wolf! Wolf!" courtesy of Paramount.
#Drake #KnifeTalk #CertifiedLoverBoy
Music video by Drake performing Knife Talk. © 2021 OVO, under exclusive license to Republic Records, a division of UMG Recordings, Inc.
Источник: Новые видео – Музыка - YouTube